About HMW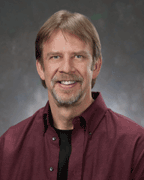 Hi, I'm Dave Hurst, the wordwright here at Hurst Media Works.
I work with words. And – after doing it for 30 years in radio, television, newspapers and a magazine – I consider myself a craftsman, a hack-of-all-trades.
Need a written narrative? A news release? An article? Research? I can draw upon nine years experience as a newspaper reporter for The
Tribune-Democrat
of Johnstown, Pa.
Your organization would like an attractive publication? I spent six years putting together the well-received
Westsylvania
magazine of Hollidaysburg, Pa., as editor and production manager.
You want a video script? I worked in television, too – seven years at WTAJ-TV 10 in Altoona, Pa. – and know how to combine images, interviews and words.
CD or website content is what you are seeking? Well, the copy's got to be comprehensive – but short, to the point. My early training in radio news (WWCB-AM in Corry, Pa., WOYL-AM in Oil City, Pa. and WJAC-AM/FM in Johnstown, Pa.) taught me the discipline of making every word count.
I also can produce printed products, videos, CDs, and websites. No, I can't do it all myself. But after working in southwestern Pennsylvania for more than 25 years, I have the contacts – information sources, writers, photographers, videographers, graphic artists, and computer programmers – to effectively develop any communications product. (See the "Business Associates" page for a partial list.)
Frankly, I've learned I can't do much of anything effectively by myself. That's why my most important contact is my God and Savior, Jesus Christ. He has provided me with a diverse career and this breadth of experience. He inspires me and creates opportunities for me daily. Whatever success is achieved by Hurst Media Works, the credit belongs to the Master Craftsman. I am blessed to be His apprentice.
I said to the Lord, "You are my Master! All the good things I have are from you."
Psalm 16:2 (NLT)